DesignInquiry 2020
Cue an evolution revolution
We are inhabiting a new ecology. But thriving in it? Barely! 
We are creatures engaging with each other and the spaces around us in new but strangely different ways. We are in the middle of an event, a rupture. Or perhaps things are evolving——in a multitude of ways. What has happened since our last newsletter? A lot.
The world without us is stunning, dazzling, dangerous! We are part of nature, but sometimes forget——fellow creatures whose lives we hold in our hands, if only for a moment. What is our relationship with tomorrow, next summer, 2025?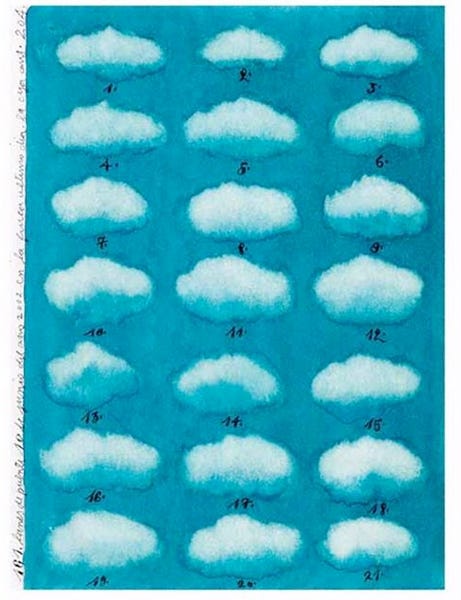 José Antonio Suárez Londoño reads and draws what's around
Crazy beats by Pa Salieu
Sean Lally's The Air from Other Planets
Philippe Rahm's Pulmonary Space
Charlotte write-spins the word, "Humble." 
Birdcast migration forecast maps
Sentient plants, a tornado farmer and other naturally unnatural characters in short stories by Karen Russell.
Tavares Strachan is evolving art into science and science into art.
A quarantine tune by Arlo Parks
---
DesignInquiry Summer 2021 Inquiry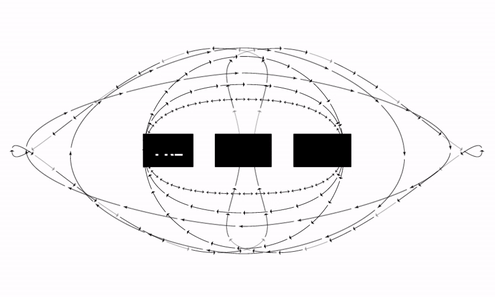 prepostness
June 20–26, 2021 
Vinalhaven, Maine; Your Place
DesignInquiry is proceeding with plans to host a gathering on Vinalhaven, Maine in 2021, with virtual and remote opportunities to participate. Let's embrace the uncertainty of it all! (And adjust the plans accordingly.) If you are flexible, apply!
We find ourselves in a pause between how things used to be and the unknown days ahead. The world is captive to a strange isolation while at the same time building unprecedented histories. The ordinary gulf between quarantine and community collapses. We are all alone, together.

Everyone wants to know how soon, how fast, for who, to whom, how many, how much. In the midst of massive revisions—for justice, for health, for reform—DesignInquiry wonders where gentle, considered, slow, and small moves can be found.

Prepostness embraces this moment of distortion, collision and pause for working together and apart, so we can give shape and meaning to our collective existential dread. 

"You must go on. I can't go on. I'll go on."
—Samuel Beckett
DesignInquiry invites thinkers and makers to apply to come together virtually and in person to investigate our state of prepostness. Slow and remote inquiries will unfold as inquirers are gathered before and after our in-person gathering. An in-person inquiry with a group of 14 or less is planned for Vinalhaven Island, Maine, from June 20-26. In-person cost: $750 (includes registration, housing, food, and some drinks).

Request an application questionnaire for participation at info@designinquiry.net.
---
DesignInquiry.net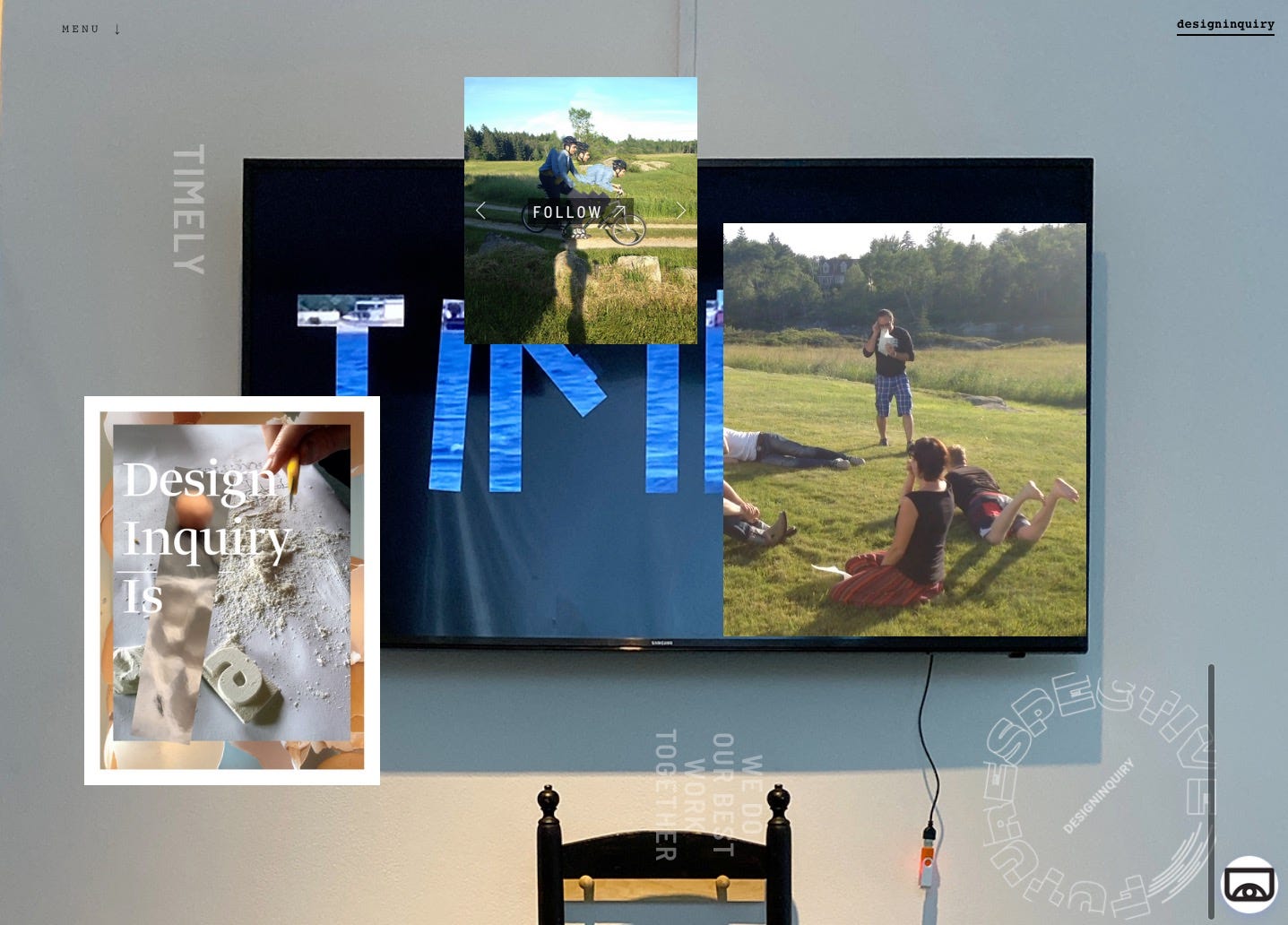 Visit DI's new website and visit a portal into the unknown — a vessel for documentation of exhibitions, publications, inquiry activity and outcomes past, present and future. The site also opens the door to the Index of DesignInquiry. Based on the Index of American Design, a grandly ambitious pre-WWII project that indexed more than 18,000 "decorative and practical" objects, made between 1700 and 1900. DesignInquiry's reboot furthers the conversation one hundred years.
---
Futurespective / Currency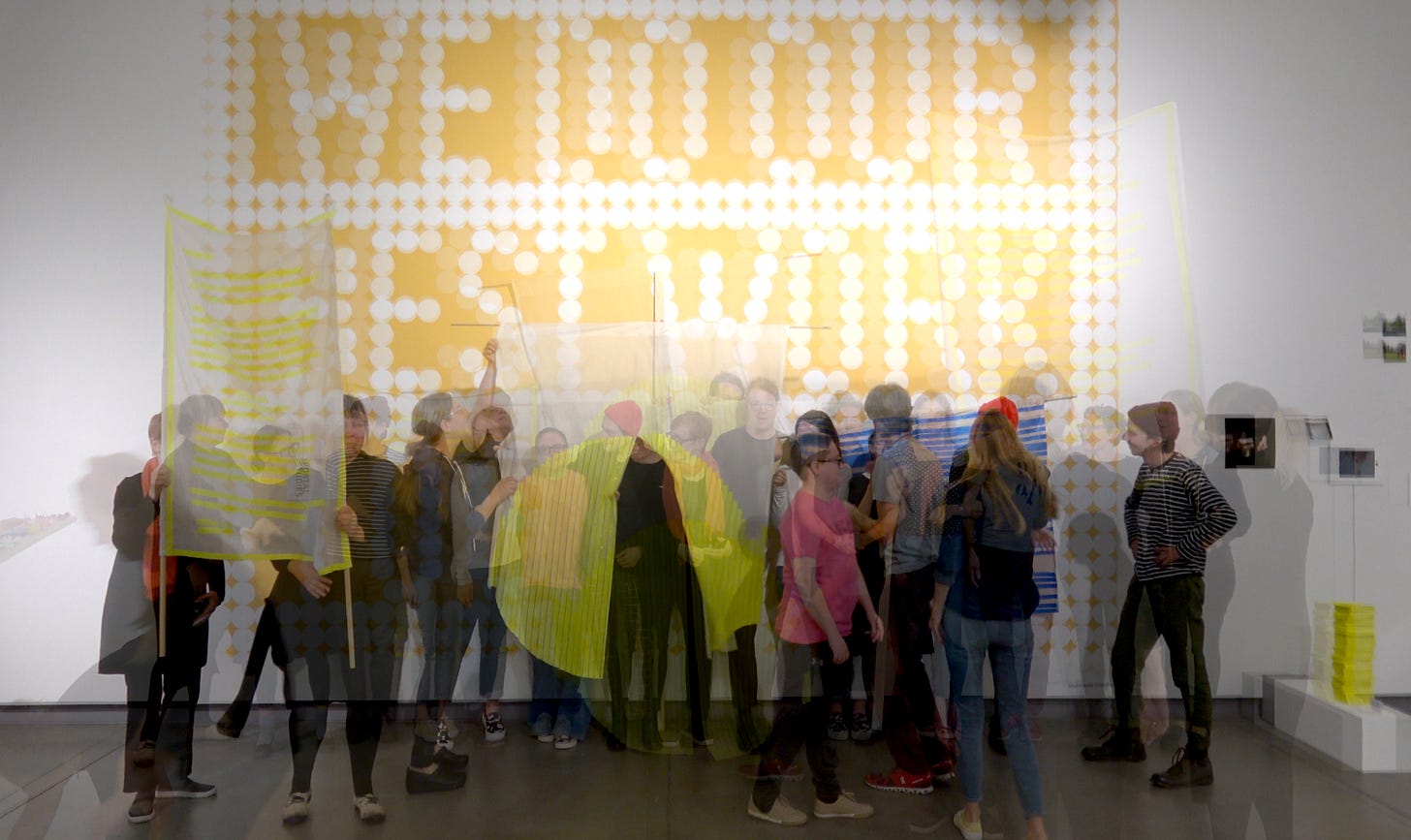 One year ago DesignInquiry opened Futurespective, a series of installations (many adjusted in situ) at the Institute for Contemporary Art at Maine College of Art that rethink the past in the present to point to the future. In addition, there were almost daily participatory events in the gallery including Currency, a Portland-based inquiry questioning the definition of money, but also relevance, presence, value and systems of exchange. What exactly has currency in an era in which value systems seem to be shifting? What will be current tomorrow?
---
2020 Board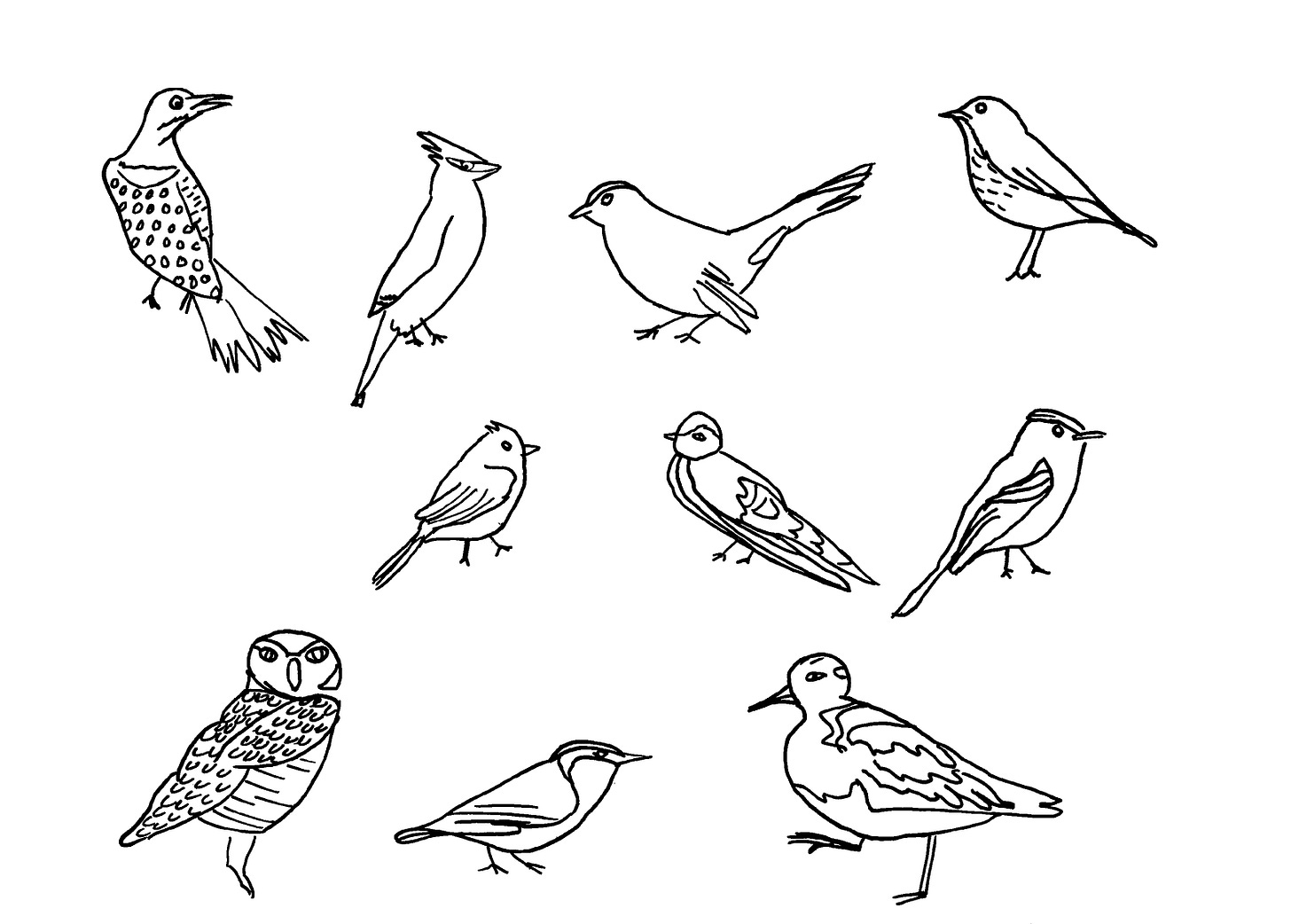 Our board flock has changed! DI welcomes new board members this year. Many thanks to our outgoing board members, Gabrielle Esperdy, Emily Luce and Gail Swanland, who have contributed and profoundly shaped the trajectory of the organization over the years. Our new board members are:
Steve Bowden, designer, artist, educator, Tufted Titmouse
Anita Cooney, educator, architect, Northern Flicker
Peter Hall, design critic, educator, Burrowing Owl
Margo Halverson, designer, artist, educator, Ruddy Turnstone
Nick G Liadis, architect, ornithologist, educator, Hermit Thrush
Jimmy Luu, designer, educator, Red-breasted Nuthatch
Sandie Maxa, designer, author, educator, bird portraiture, Cedar Waxwing
Kimmie Parker, artist, designer, educator Violet-green Swallow
Mark Sanders, dj, designer, author, educator, Gray Catbird
Tricia Treacy, artist, designer, educator, Yellow-bellied Flycatcher
---
DI misses you
Connecting with DI's extensive network of alumni Inquirers, interested friends and curious newcomers is a key goal for the coming months. How can we work together and collaborate?
Instagram: Past, present and future —— the DI multiverse in images and prompts. Tag or message us so we can repost.
Discord: The new DI website has a pulsing D (eye) symbol at the bottom of the screen. This is Discord (like Slack, but not)! Join us for conversation and collaboration.
Mail: Let's invest in the joy of mail. Update your mailing address for special surprises from the DI multiverse.